Upgrading your barcode printer is just one step away!
Do you know you can upgrade your barcode printer in just one easy step?

With the new P4 and D4 series printers of Argox, upgrading from 203dpi to 300dpi can be done instantly by just replacing the printer head module.
.No need to change roller, motor or other parts.
.Easy and tool-free replacement. The whole process takes less than 30 seconds.
.No need to set up your barcode printer, it can auto detect 203/300dpi.
.Brings down inventory and cuts cost.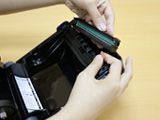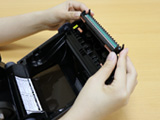 P4 Tool Free TPH Installation Video
D4 Tool Free TPH Installation Video