Innovative upgrades for classic model! Argox announces iX4-280 new industrial printer!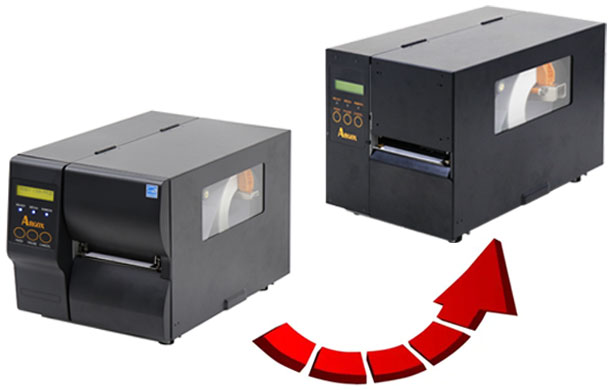 Argox iX4-280 is the next generation of iX4-250, iX4-series have been well known for the durability in light industrial printer market. The same design concept, iX4-280 not only provides high durability, but also upgrade hardware to the next level. It has new MPU and more memory to speed-up the data processing. The optimized mechanical structure can reduce vibration effectively, equips new printhead with high stability and quality, fulfill high-volume label printing needs.
Product features
---
Upgraded hardware
The era of big data is coming, iX4-280 has new MPU and more memory, speed-up data processing.
---
Optimized mechanical structure
Optimized mechanical structure design can reduce vibration effectively. Offers excellent quality during high-speed printing.
---
High printing speed
The maximum printing speed can reach up to 10ips. (254mm/s) (with peeler and rewinder)
---
Durable printhead
New printhead has high stability and quality, suitable for automatic labeling & logistics applications.
---
Flat panel structure
The flat panel structure shortens the peel-off distance. Keep automatic labeling machine running smooth.
---
Applications
▶Automatic labeling
▶Manufacturing
▶Transportation & Logistics
For more information about iX4-280, please visit Argox website
https://www.argox.com